Architecture of the Web
Three architectural bases of the Web:
Identification (URI)
Interaction (HTTP)
Data Formats (resource representations)
anyone being (technically) allowed to say anything about anything
Scientific Communication
Forces

Actor
Content
Accessibility
Applicability
Functions

Registration
Awareness
Certification
Archiving
Typical centralised and decentralised architectures
A definition for decentralisation
Decentralized system

A distributed system in which multiple authorities control different components and no single authority is fully trusted by all others.
Myths.. Assumptions.. Reality..
6 o'clock news at 11:
Decentralised != Interoperable (based on open consensus?)
Open != Free, Inclusive.. (what are the constraints?)
Trends != "the right way"(tm) (beware of marketing)
Registration does not entail third-party control
Systems... want to control your identity and data.
Open, interoperable, Web-centric interfaces
Couldn't care less whether infrastructure is operated using open source, commercial, whatever software. It's about whether the infrastructure components provide open, interoperable, web-centric interfaces.
Principles
Data on the Web should not be locked in to particular systems or be only readable by the applications which created it. Users should be free to switch between applications and share data between them.
Applications generate notifications about activities, interactions, and new information, which may be presented to the user or processed further.
Autonomy; any resource can have an Inbox anywhere
Identifiable unit; notifications have URIs
Reusable; a notification can contain any data; use any vocabulary
Separation of concerns; sender, consumer, receiver
Decentralized social networking protocol based upon the Activity Streams 2.0 data format.
client to server interactions (eg CRUD, Follow, Like, Block activities)
federated server to server API for delivering notifications and content
Social Linked Data (Solid)
Choose personal data storage and identities on the Web;
Use interoperable applications;
Resource-centric access controls
A simple graph:
Guinan has a personal storage, and an inbox.
Guinan knows Ophelia, Eve, Amy.
ORCID profile extension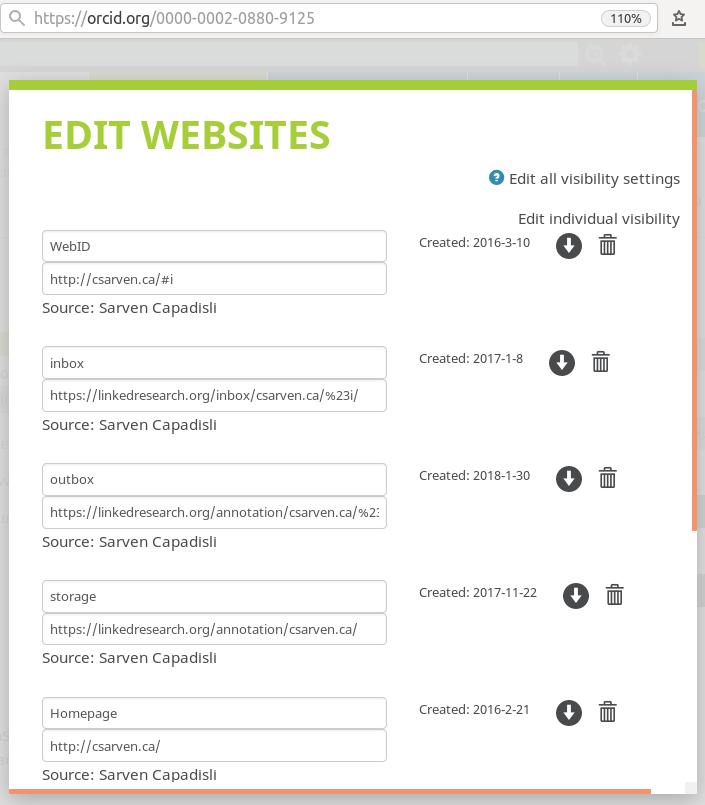 dokieli features (Read-Write Web)
a client-side editor for decentralised article publishing, annotations and social interactions.
Linked Data driven tool to read-write resources;
Single-page application or browser extension;
Read-Write: Linked Data Platform (or any HTTP server)
Authentication: WebID-TLS (soon WebID-OIDC)
dokieli features (standards)
Human and machine-readable information units.
dokieli annotation + personal storage + notification
Notifications about scholarly activities (articles, annotations, citations..)
A notification MUST conform to one of the specified data shapes;
MUST refer to Linked Data resources;
MUST refer to free and publicly accessible resources.
#ControlYourself!
What constitutes "open"? What are the constraints? How inclusive?
Who ultimately controls your online identities and data?
What are the real costs to participate? How about social pressure?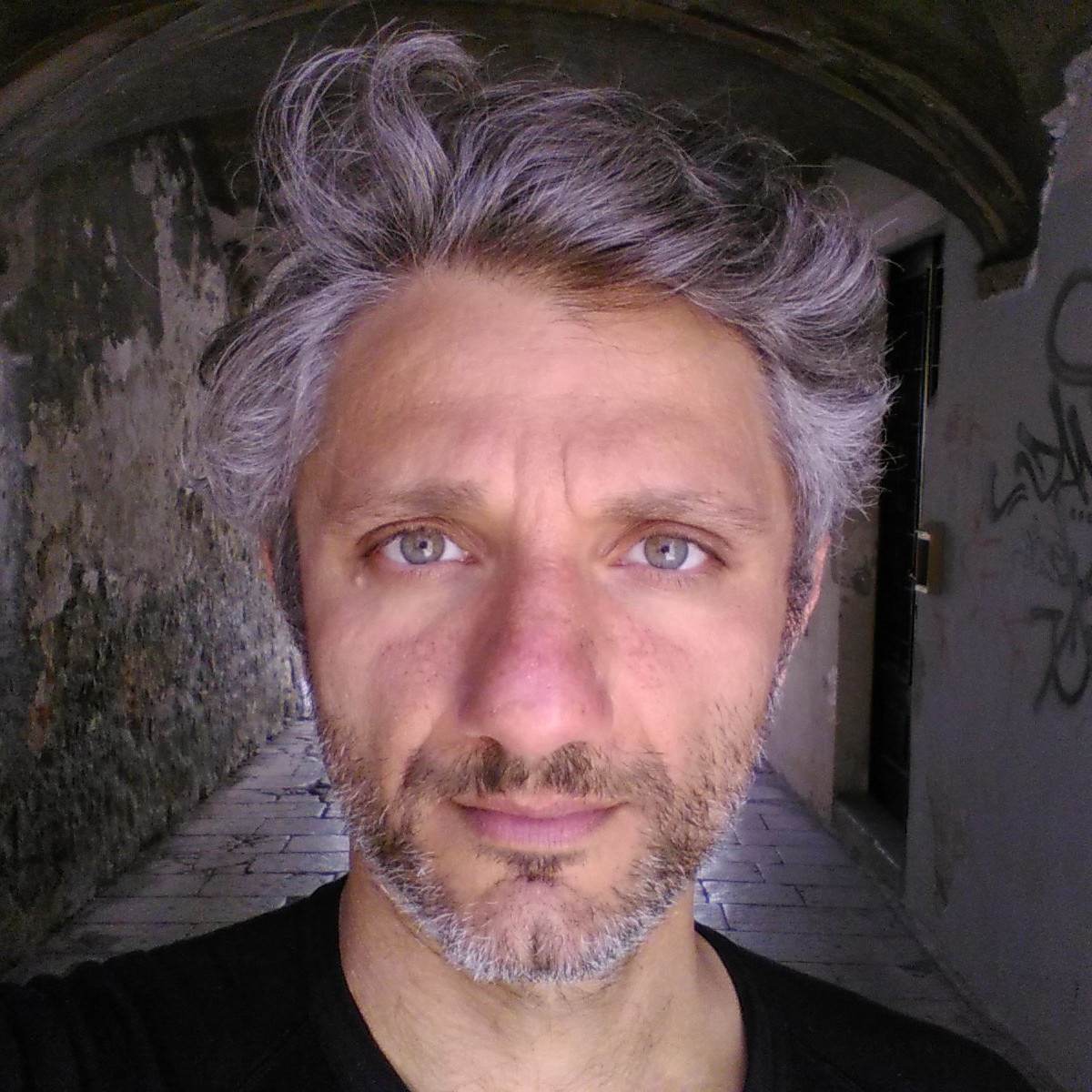 Sarven Capadisli https://csarven.ca/#i

@csarven