Souvenirs from Lisbon
Author
Published
License
Following are two short stories about the two items that I've brought back with me from my trip to Portugal during 2011-11. These events are the result of my regular wandering around. It is true that I often don't know where I am, but do enjoy getting lost nevertheless. A Linked Life – pun intended, see under the hood.
Lenin in the office
After checking Castle of São Jorge out, I walked around the hilly neighbourhood. As I was taking a photo of the entrance of a broken down, abandoned building, a person walks right by me, and gives me a quick look that practically said "why on earth are you taking a photo of a crummy entrance?". As she walked towards the inner door, I ask her if she lives there. She smiles, shakes her head, and tells me that she is an archeologist, and that they are actually preserving that site, once they finish gathering necessary data. Rita, the archeologist, invites me in to show what they are up to inside. I accept the challenge without giving it a second thought. With a few walled turns, we walk in to the main garden. Construction work is everywhere; ditches, old toys, garbage, tools, you name it. After showing me around and giving me some background information on what they were doing, she tells me that she had to get back to digging, but if I wanted, I could stick around while they worked.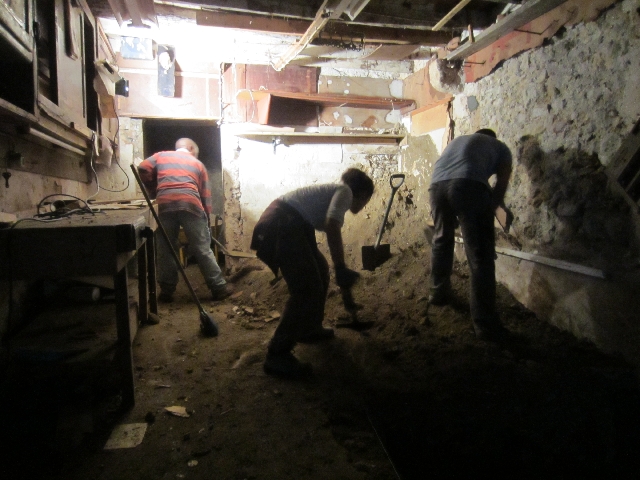 Apparently, they were trying to get a better understanding of the construction of the site, primarily to see whether it was built on top of another older structure that might be of interest to them. They dig places up, mark them using a site coordinate system, and record their findings. Naturally, I mentioned URIs (non-tech speak: unique identifiers to refer to things on the Web) during that conversation, and how it could be useful to their work. But I don't think I was convincing enough, nor was it that important.
The room in which they were digging belonged to a Marxist-Communist carpenter, whom was most likely quiet about his political views in Lisbon back in early last century. The carpenter had a poster of Lenin on one of the cabinet doors. As I was doing my own little documentation of the whole event, Rita suggested that I should take it as a souvenir. I figured that was a good idea because, it was old, had a story behind it, and since I never have souvenirs from places, I had no objection to this particular one.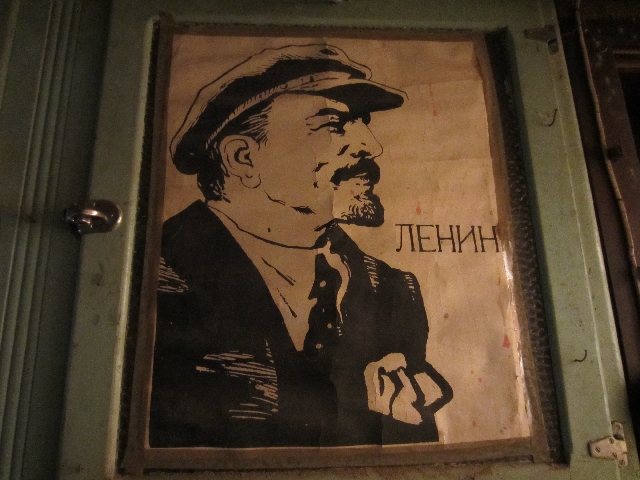 Now I have this poster by my desk. I don't have a political interest in this, but I guess I'll leave it there for fun until someone tells me to put it down, or higher up.
Chair to
saudade
I walked past a colourful store. Paused, woke myself up, then walked backwards (it may have been a moonwalk), and entered BCT (a design store). Being a hobbyist user experience design critic, I've predicted that this was going to be time well spent. It turned out that they were hosting part of the 2011 Experimental Design exhibition. Jackpot.
They carried a variety of objects, which by in large was interesting, except a particular set of furniture which stood out for me from the rest. Cut Furniture was designed to be stable, and reduce production waste. As I was taking a few photos of it, Mariana Bettencourt Costa e Silva, its designer, approached me and asked whether I was interested in seeing a demonstration on how the pieces are put together. I gave a no brainer response to that as I also had questions for her. We had a nice design geek-out, and soon enough I wanted to get a CUT stool. She went ahead to cut me up a fresh stool. "How cool is that", I said to myself.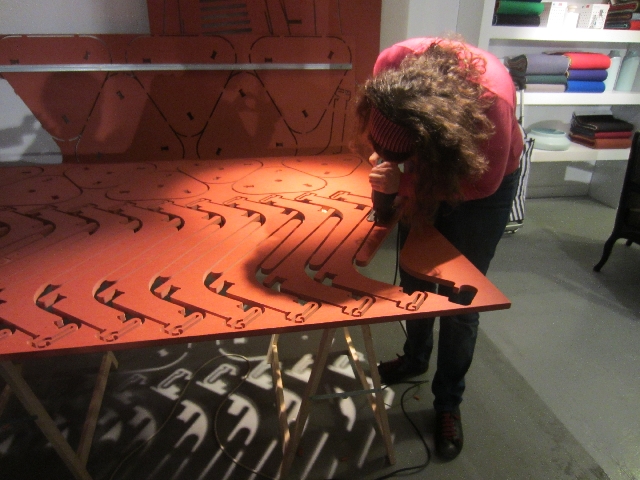 She introduced me to her friends Paula (designer / teacher), and Rita (social intervention designer) whom were also wandering around in the store. They invited me over to their friend's place, and told me that that's rather spontaneous on their part because Portuguese don't normally invite strangers on first encounter. I've indirectly experienced this without knowing, when I was unable to hitchhike under a heavy rain in Cascais. I figured that I was obligated to go along with chaos, hence I followed them with a huge smile. We grabbed some pizza and wine on the way to the house party. Rita, Paula and myself had such good vibe together that we hung out the next day until I had to take my flight later that day.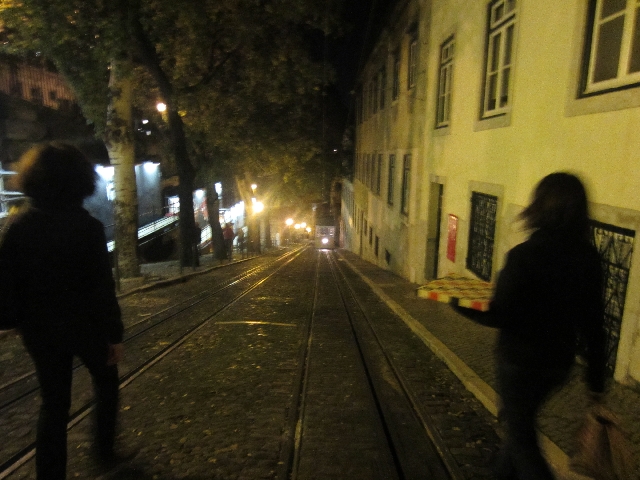 Back to the stool. What I like about it is that it has only four components with a simple, aesthetically pleasing design. I figured this was a nice item to bring back (hindsight; because of the unfolding of the events). Above all, it was probably the only thing that I was able to carry in my backpack.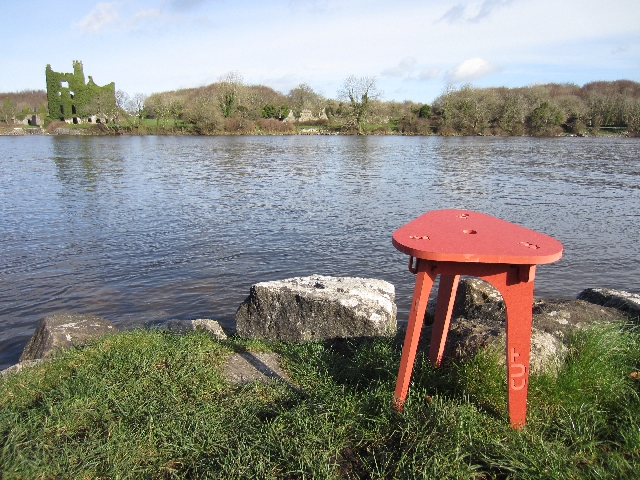 When I decided to get it, I didn't have an exact use for it in mind, other than the obvious sitting, until I brought it into my bedroom and had it sit there for a few days. Nowadays, every morning, I sit on this stool, put on my shoes and tie'em up before I leave the house. I think this is the perfect use I have for it at this time because I enjoy the simplicity of that momentary experience.
Interactions
1 interaction
Joel Schuster

replied

on